Awards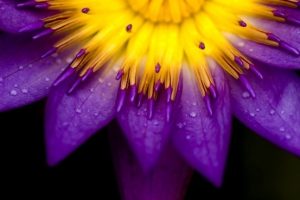 Louise and Bernard Guerney Award (2012) (for contribution to the promotion of Play Therapy)
Pennsylvania Psychological Foundation's Education Award (2003)
Immaculata University Graduate Scholarship (1998-2003)
Roothbert Fellowship Award (1999-2003)
From folks who have shared a part of their Life Journey while in therapy with Teresa:
"I started my sessions with you just about one year ago. While I certainly hoped to be in a better place, I never could have fathomed all of the positive changes I would experience over a 12-month period, and all because I followed your lead . . ."
"How do I begin to thank you for being the spark that truly lit my way on the most important journey of my life? . . ."
"Sonia C. talks about how, when she started asking her angels & guides for support, what they provided was even better than what she would have allowed for herself. And I have found that to be true for myself. My favorite of her quotes is, "How good can you stand it?" It sounds like an exaggeration when you first hear it, but when you put in the time and the effort to build those connections and follow the guidance that comes through . . . O M G!"
"You are truly an angel on earth. I hope you know and believe that. If you had not pointed me in the right direction, I'm not sure how much more of my former life I could have stood. You saved me. You have my love & gratitude always, as does Molly 🙂 " ~ T.T.
"I just want to thank you for everything you have done for me . . . I am happier and healthier than I have ever been and I couldn't have done it without you!! You truly do make a difference in people's lives!!" ~ D.C.
"I wanted to thank you for all of your guidance, support, and the ability to have people believe in themselves! You are a miracle!" ~ J.P.
Comments from folks who have attended retreats and/or workshops with Teresa:
"This class had a significant positive impact on my ability to manifest my goals! Teresa's mentorship was key to helping me to get clearer about my goals, and to understanding how I was limiting or sabotaging them. The class was beautifully structured, allowing space for our own Inner Wisdom to merge with the information and guidance Teresa offered. I loved the way it wove together Teresa's own Divine Guidance with practical ideas from the resources she was sharing. The experiential exercises we did in class were wonderful! I also really appreciated the content and the consistency of practice that the reading and exercises suggested as "homework" brought to the experience. I highly recommend [workshops] with Teresa!" Tracie Nichols, M.A., Spiritual Midwife, [www.tracienichols.com]
"Wonderful; very powerful. This retreat will give you a chance to experience nature in the most profound way." ~ MaryAnn T.
"Great! Changed me. Opened me up to nature and myself. Great experience! Whole new way to experience the world around you & how to listen to your part in it." ~ Rosie S.
"Teresa, THANKS so much for creating the space for the workshop. I loved the rituals, the intentions, and the incredible women I met through your connections. Your efforts are truly appreciated! I will always eat cherries and think of you!"
"The . . . breakthrough was forgiving myself. I think I am much better at that. I was recently presented with another opportunity to forgive myself, which I was able to do amazingly quickly! I have also gotten past guilt over . . . It was SO the right thing to do."
From workshops on Manifesting our Goals:
"Thank you all [in our manifesting group] and deep gratitude for Teresa for holding the space for our vision!" Saryu D.
"My goal was clarity about my Journey: I am MUCH more clear about what my passions are in this area and . . . I feel very alive and excited and no longer lost."

"My goal was manifesting financial abundance: It is coming to me gradually, in a variety of forms, none of which I would have predicted. Most feel Spirit-led. I am being interviewed in less than 2 weeks for a training program to become a . . . (word deleted to protect privacy) an idea that came in meditation and fits very well with how I would like to share my gifts with others – and it will make my income more predictable and steady, as well as abundant. I am now renting an additional office in my suite – and the first renter came from my "Spiritual Realtor" 2 weeks after I got the office ready! My old car accident case just re-opened "out of the blue" and comes up to court on 7/18 with a possible settlement from a case I thought had been dropped 2 years ago! . . . and more . . . . ."
"My goal was to be Divinely Guided Daily: I am blessed beyond belief to be Guided as often as I am! I am shown little miracles in Nature nearly daily and feel Guided whenever I am open to be Guided and when I am, it is so beautiful where it leads me!"
"My goal was Collaborations and spiritual partnerships: [I] attracted two angels who created my deck flower garden and cleaned up my garage!!! I created a community-like workshop in my home for four days! Every day, students brought food to share, yoga in the morning and one dinner cooked by one student for everyone!"
"Results of my goal of Laughter, exercise and healthy life style: I am attracting a community who like to eat healthy and now I am addicted to green smoothies every day — and I go for a walk and am enjoying the weather!"
"So. . . . the first thing I manifested (with Teresa's help) was more clearly defined goals 😉 : To be guided by Earth/Spirit always. To be guided by my own deep wisdom. To find a harmonious balance of service to all and care for self. To cultivate abundance in all forms. To live always from truth, integrity and authenticity.
Teresa A. Glatthorn, Psy.D.
Holistic Psychologist, Interfaith Minister and Clinical Supervisor
The Art of Communicating
1111 Street Road, Suite 101
Southampton, PA 18966
Phone: 215-672-6627
FAX: 866-308-2498
E-mail: TGlatthorn@gmail.com
Blog: https://divineconnections.wordpress.com/
The office is near: Warminster, Newtown, Huntingdon Valley, Ivyland, Hatboro, Richboro, Doylestown, Willow Grove (See Contact Info and Directions page.)