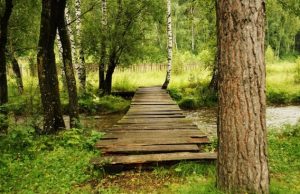 As you browse this website, you will get to know more about who I am, where I am in my own journey, and how I might be able to assist you or a loved one on their journey. I offer the following information to increase your comfort in making a decision about whether we would work well together.

Personal History

I am the second daughter of a second-generation Polish American father and a mother who was raised in an orphanage in the mid-west. I have three brothers and one sister and I have lived in seven states, mainly in the northeast corridor of the United States, but also in the mid-west, briefly. I have lived in the Philadelphia area for over 40 years, where my family is well-rooted.

I have two grown children, who I raised mainly as a single mother; and I also have two grand-daughters, who are a blessing in all of our lives. My son is successful in a field interfacing between computers and healthcare, having been promoted at least 5 times in 18 years at his company. He has found the love of his life and is very happy and he is completing his Master's Degree in Business. My daughter is happily married, with two children; she completed her doctorate and obtained a great job in her field of choice. Until fairly recently, I had a Cavalier King Charles Spaniel, Molly, who had often accompanied me to the office and assisted in providing therapy and her own form of healing for many years. She completed her earthly journey. I then rescued a shih tzu terrier mix, Muffin, who accompanied me to the office to provide her own style of love and support during therapy. She was a great therapy dog, too, and is missed by many. My most recent rescue is a chihuahua-yorkie mix named Abbie. (She is not yet an official therapy dog; but she is figuring it out, gradually.) As with Muffin, she is developing her own energetic, spritely form of therapy. I enjoy reading, nature walks, music, gardening, spiritual connections, movies, personal and spiritual growth, and "collecting metaphors." Waterfalls and babbling brooks speak to my spirit.

Education

I earned my B.S. degree in Psychology from Trinity College in Hartford Connecticut. I then earned an M.A. in Community Psychology (a program focusing on prevention and early intervention approaches and empowerment of individuals, families and communities) from Temple University. I graduated with a Doctoral degree in Clinical Psychology from Immaculata University, which I accomplished later in life, once my children began high school. Between my Master's degree and my Doctorate, I became licensed as a psychologist and earned my credentials in Play Therapy through attendance at many conferences, workshops and seminars and through intensive supervision with an expert in Play Therapy. I later attended the School of Sacred Ministries (SSM) for over two years to learn about a wide variety of faiths from around the world. Through the SSM, I became an Interfaith Minister in order to have enough understanding of the various faith traditions to empower each of my clients to use their own faith as a resource in their healing process, if they choose to do so. I then completed a chaplaincy training program at Lehigh Valley Hospital.

Interest in this Field

I believe I was led to do healing work by the way my own life unfolded. My own childhood and adult life have included many challenges, as most people's do. Some of those challenges were related to the cultural (second generation Polish immigrant) and environmental (mother raised in an orphanage) backgrounds of my parents. I also was a single parent, after divorcing my children's father, who has a significant mental illness. Later in life, I learned a great deal as I recuperated from multiple serious injuries, including a brain injury, sustained in a car accident while a single parent studying in a doctoral program. I was able to turn each of these challenges, as well as others not mentioned here, into opportunities for personal growth. I have integrated each one as a necessary and beloved part of my Spiritual Journey, becoming a living example of the Wounded Healer archetype – common to some of the most potent healers.
I have been guided to certain types of healing adventures over the course of my life, including psychotherapy, spiritual exploration and alternative healing approaches for physical and social-emotional-psychological growth and healing. The life lessons I have experienced and the ways I have grown and healed through these various opportunities have taught me in ways and at depths I could not have learned or experienced as fully in graduate school or internships alone. That is why I provide a holistic approach to therapy.
My own growth and healing process, combined with my education and clinical experience, have always reinforced for me my deep respect for and trust in each person's Inner Guide, an appreciation of the Wisdom and Guidance in the Universe that comes into each of our lives in a multitude of creative forms, and a reliance on and respect for intuition and faith/spirituality as gifts for which I, personally, am eternally and deeply grateful as they enable me to do this healing work and they empower me in my journeying process.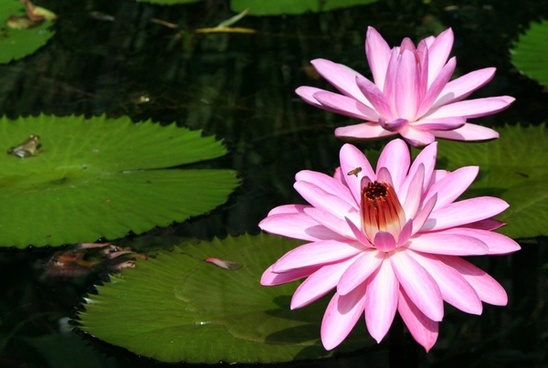 Spirituality

Formally, I am a Quaker, also known as a Friend. As a Friend, I believe there is "That of God" in each person and that Divine Wisdom manifests itself in a "still small voice" within each of us, no matter whether we are spiritual persons or not, and no matter what form of spirituality we practice, if any. I do not consider myself to be religious, though I am very spiritual. My current spiritual path involves an abiding interest in integrative and alternative healing methods that encompass the Mind-Body-Spirit Wisdom. Integrating this work into my psychology practice has put me into contact with Spiritual Wisdom with which I had likely been working for a long time, but with whom I am more much more attuned now. I believe this integrated approach has empowered my clients to achieve remarkable levels of success.

Although I come to this work with a deep sense of spirituality and I believe that all good healing has a spiritual quality, this aspect is not obvious to those who do not approach life from a spiritual perspective and I do not ever attempt to indoctrinate others into my own or others' spiritual perspectives. The spiritual aspect is as visible or invisible as each person chooses it to be. The spiritual approaches my clients have accessed in their therapy include a wide variety of traditions including Christianity, Judaism, Mindfulness, Quakerism, Earth-Based traditions, Taoism, Buddhism, Hinduism, Jainism, Baha'i, and others.

Therapy, teaching and guiding are all part of my life's work and my True Purpose. They are also ways in which I continue to learn and grow from each person and each experience in life. I am grateful daily for the opportunity to engage in a healing art that is so enriching to me, as well as to my clients, and to share this excitement and my own life lessons with trainees and supervisees as they also develop their own skills and techniques as healers.
Teresa A. Glatthorn, Psy.D.
Holistic Psychologist, Interfaith Minister and Clinical Supervisor
The Art of Communicating
1111 Street Road, Suite 101
Southampton, PA 18966
Phone: 215-672-6627
FAX: 866-308-2498
E-mail:    TGlatthorn@gmail.com
Blog: https://divineconnections.wordpress.com/
The office is near: Warminster, Newtown, Huntingdon Valley, Ivyland, Hatboro, Richboro, Doylestown, Willow Grove (See Contact Info and Directions page.)