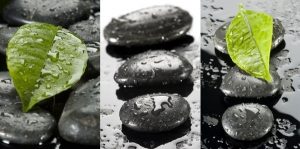 Forms of Payment Accepted

Payment is accepted through Square, Master Card and Visa, some health savings accounts, check or cash. When paying with cash, exact change is very much appreciated.

Psychotherapy

The fee for a Psychotherapy appointment is $175 per session. The first appointment is generally one and one half to two hours, while subsequent sessions are 50-55 minutes. The cost for an intake (initial session) is $200.

Insurance

I do accept payments from many insurance plans. However, I do not participate with all insurance companies as an approved provider. Thus, some insurance companies will cover the cost of my sessions, while others may not; depending upon the insurance you carry. In addition to the insurance companies with whom I am an approved provider, I am an out-of-network provider for most PPO insurance companies. As a result, if you have an insurance with which I participate and/or a PPO health insurance program, your plan should cover some of the fee. I am on the panel (In-Network) for Aetna, Cigna, Highmark BCBS, Tricare, Independence BC and Medicare, as well as some others. The most reliable way for you to find out if I am approved provider for your insurance company, however, is to call the Members Services, Behavioral Health, phone number on the back of your insurance card and provide them with my name. This step is necessary because each insurance company has so many plans that service providers cannot accurately track the details of each plan. Member Services will also be able to let you know the deductible and co-pays for your plan, if any.

Consultation (Supervision)

Group Consultation ("supervision") is $80 per person for a group of 3-5 people.

Individual Case Consultation ("supervision") is $150 per hour in person or by telephone. Telephone and in-person consultation may be supplemented with video or audio-taped sessions.
Teresa A. Glatthorn, Psy.D.
Holistic Psychologist, Interfaith Minister and Clinical Supervisor
The Art of Communicating
1111 Street Road, Suite 101
Southampton, PA 18966
Phone: 215-672-6627
FAX: 866-308-2498
E-mail:   TGlatthorn@gmail.com
Blog: https://divineconnections.wordpress.com/
The office is near: Warminster, Newtown, Huntingdon Valley, Ivyland, Hatboro, Richboro, Doylestown, Willow Grove (See Contact Info and Directions page.)