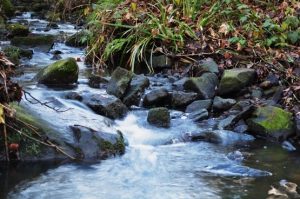 People who come to me for therapy or personal growth are all ages and from all walks of life. My clients also come to me with a variety of needs. Together, we discover relevant insights and develop life skills, release painful emotions and/or memories, and/or tap into their own deeper selves through guided talk therapy, find more freeing and empowering ways to think about the current situations, explore Mind-Body-Spirit connections, and consider alternative healing techniques, and/or other creative arts or play therapies. Clients are seen in individual or family counseling sessions based on need and preference. Clients come from a wide variety of backgrounds, cultures and situations.
I come to this work with a deep sense of spirituality, and I believe that all good healing has a spiritual quality. This aspect is not obvious to those who do not approach life from a spiritual perspective and I do not ever attempt to indoctrinate others into my own or others' spiritual perspectives. The spiritual aspect is as visible or invisible as each person chooses it to be.
Therapy, teaching and guiding are all part of my life's work and my True Purpose. They are also ways in which I continue to learn and grow from each person and each experience in life. I am grateful daily for the opportunity to engage in a healing art that is so enriching to me, as well as to my clients, and to share this excitement and my own life lessons with trainees and supervisees as they also develop their own skills and techniques as healers.
I use an Intuitively-Informed, Integrated Approach to Psychotherapy*. This approach is described below.
Therapeutic Metaphors  
I work a great deal with all my clients using therapeutic metaphors. Metaphor can be used to communicate complex concepts more easily. It allows for clear communication, with a little wit mixed with wisdom, in a way that allows us to remember the messages much longer.

Metaphor is a powerful tool that accesses a person's interests and knowledge in one area and applies it to an area in which more growth is needed. For example, a woman who is an excellent gardener, but who has not been listening to or attending to her own needs in the midst of taking care of the needs of her family might learn in therapy how to apply what she knows about cultivating a healthy garden to start taking better care of herself. Lessons learned in this way are remembered longer and the work is more interesting and fun for clients of all ages — and it is more empowering.
How I Combined the Approaches I Learned
I believe that people, given a choice, would like to heal in the most time-efficient and compassionate and comfortable way possible. As a result, I have maintained the Person-Centered practices of using empathic reflection, clarification, and trusting a person's innate desire and ability to heal. I maintain the therapeutic alliance through the Person-Centered approaches of mutual respect, unconditional positive regard, empathy, genuineness and client responsibility for directing the healing. I also continue to use the conceptualizations of modern Psychodynamic theorists when they fit what I observe. This is what I consider to be the frame or container within which I work. The work can be talk therapy and/or play therapy with adults, adolescents and children, or the Mind-Body-Spirit or alternative healing approaches that I have learned more recently.

Within that safe, respectful container, I then smoothly integrate interventions from more directive approaches such as Cognitive Behavioral Therapy (CBT), Adlerian Therapy, Gestalt Therapy, Reality Therapy. Motivational Interviewing and/or the Mind-Body-Spirit techniques such as Integrated Energy Therapy and/or Donna Eden's Energy Medicine or EFT (Emotional Freedom Technique), depending upon what a given client needs and what their personal style and preferences indicate. This is the "Integrative" aspect of my approach in which I integrate those forms of therapy that would most likely be beneficial to a client, while also integrating non-traditional healing with traditional psychotherapy.

Choices of which approach(es) to use are based on my clients' preferences and their Intuition about what will help them, in addition to my own clinical training and experience, which is influenced and informed by my Intuition and Spiritual Guidance. This represents the "Intuitively-Informed" aspect of my work. I find this to be a very powerful way to work, as my work is no longer limited by my own knowledge and experience. It is supplemented by the Wisdom of the Collective Unconscious (a term used by the famous psychologist Carl Jung), spiritual guidance and the Intuition or Other Knowing of my clients and consultees. Work that has benefited from these Sources has been reported by my clients as being much more meaningful and lasting than therapy which is limited to traditional talk therapies alone.

Clients and their families are engaged in this choice of approach on an ongoing basis. Their verbal and non-verbal feedback, progress toward goals and spoken and played metaphors are guides for helping us make future choices together about next steps, goals and methods in the healing process.

In my approach to therapy, after an extensive history-taking, the client takes the lead in determining the nature and speed of the exploration, and the direction of the work. I act as a guide and resource to help the client access and trust his/her own Inner Guide to find insights and answers, sharing intuitively-informed wisdom and guidance as requested. I also structure some of the therapy to help clients develop life skills and personal strengths, and I provide guidance on resources to achieve the desired goals. Although we do much work together, the lasting benefits arise from what clients do between sessions. During sessions, together we often decide on "homework" the client feels will benefit them in practicing what we discussed/learned and/or further contemplation and delving deeper based on the work we just accomplished. Homework is optional and self-paced. As I no longer see as many children in my practice and my focus has shifted to spiritually-grounded psychotherapy, I have relinquished (not renewed) my play therapy credentials.

Sometimes the work is traditional talk therapy. Other times, it takes the form of Mind-Body-Spirit techniques and/or play therapy, which help access the deeper aspects of the pain and problems and remove any blocks to making or sustaining progress. The alternative approaches often reveal more inner resources and they speed the healing by bypassing defenses and releasing stuck emotions and correcting damage from previous life traumas with less pain in the present time.

*Intuitively Informed Integrative Play Therapy is a copy-righted phrase coined by Dr. Glatthorn to describe her personal approach to Play Therapy and Psychotherapy.
Why do people come for therapy?
People come to psychotherapy for a number of reasons. People who seek therapy are sometimes in life transitions that involve "growing pains", such as changes in educational circumstances (change in school, return to school, or learning problems), family circumstances (births, deaths, marriage, divorce, re-marriage, moving, "empty nest") or work situations (adjustment to a new job, loss of a job, or dissatisfaction with current employment). Others come to therapy to adjust to life events of loved ones (problems of adult children or a recent trauma) or to feel less anxious, depressed, confused, angry, worried, or upset. Some people come to explore patterns in their relationships and to develop more positive patterns. Many clients have had earlier traumatic experiences that continue to affect them and wish to be free of this pain and struggle. Most are interested in personal growth to assist them in attaining their full potential in life, to lift the barriers to that attainment, and to connect with their own life passions more effectively and thoroughly.
Areas of Specialization
I specialize in treating the types of difficulties described above. In particular, I see many adults who were physically or sexually abused, and people who want to cope more positively with grief, depression, divorce and other life transitions. I also work with men and women in need of empowerment and those struggling with relationship difficulties and other personal and/or family stressors. (I do not provide marriage or couple counseling.)

Benefits of Therapy
Benefits from therapy depend upon the reason(s) each client initially seeks therapy. Generally, a person can expect to know him/herself better, feel more confident and be more appreciative of him/herself. At the end of therapy, a client can expect to have an increased understanding of, and control over, emotions such as sadness, anxiety, anger, grief, and worry. He/she is likely to be more aware of and able to achieve personal and relational goals, to problem-solve in difficult situations, to feel more satisfied with his/her life and relationships, to be less influenced by past traumas and/or struggles, to know his/her opinions and voice them, and to grow during life transitions and challenges. Children and adolescents will also behave in more age-appropriate and adaptive ways and will resume making good progress on their own developmental path(s). Children and adolescents will also behave in more age-appropriate and adaptive ways, feel more confident about themselves and their relationships, have more positive emotions, manage difficult emotions more adaptively, communicate in effective ways, achieve their goals more easily, and resume making good progress on all aspects of their own developmental path(s). Upon doing this work, people generally find it easier to feel joy, confidence, and productivity, with an increased ability to know and attain their life goals.
See also My Journey
Free Consultation
There is no charge for a consultation by telephone or email about whether we would work well together. Choosing a psychologist for therapy, supervision, training and journeying is a very important and personal decision. I welcome the opportunity to answer your questions to assist you in making that decision. You may call me at 215-672-6627 or email me at TGlatthorn@gmail.com, for your free phone/email consultation, or to make your first appointment.
Holistic Psychologist, Interfaith Minister and Clinical Supervisor
The Art of Communicating
1111 Street Road, Suite 101
Southampton, PA 18966
Phone: 215-672-6627
FAX: 866-308-2498
Telephone: (215) 672-6627
Email: TGlatthorn@gmail.com
The office is near: Warminster, Newtown, Huntingdon Valley, Ivyland, Hatboro, Richboro, Doylestown, Willow Grove (See Contact Info and Directions page.)